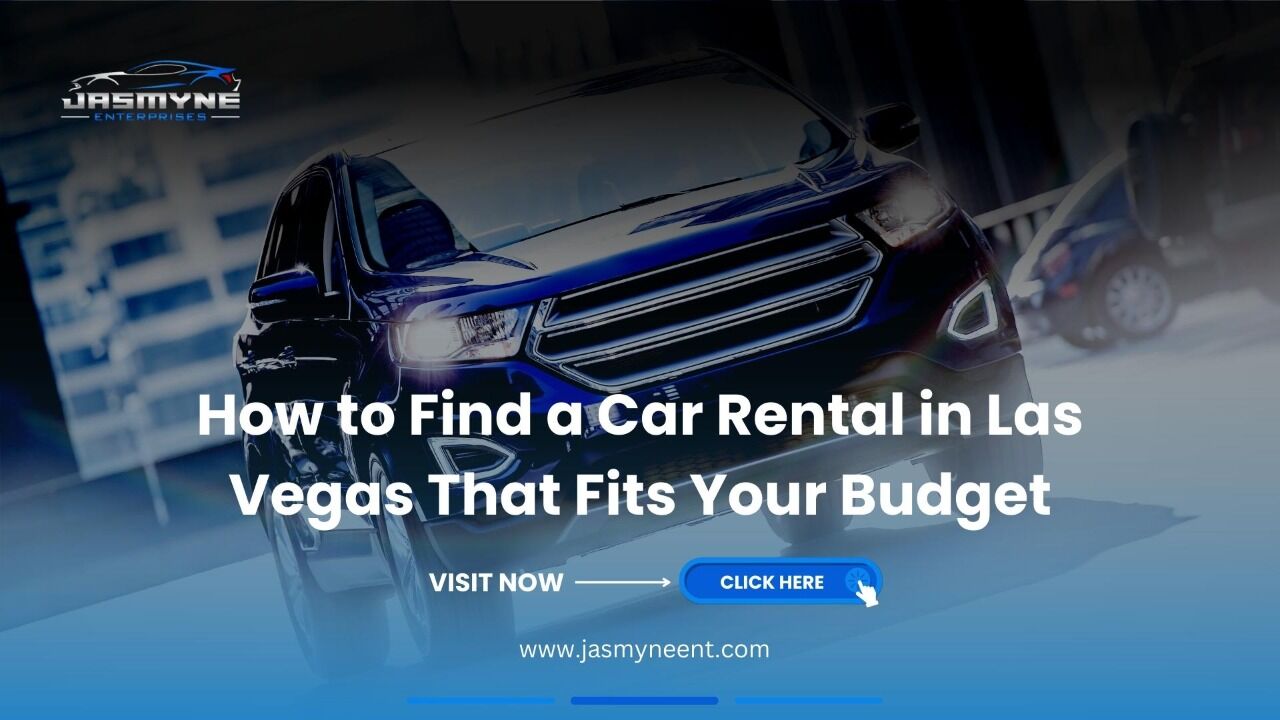 Vegas is known for its nightlife and entertainment, making it a point of attraction for tourists. People come here from all over the world to enjoy and celebrate. And that trend is increasing due to the relaxation of Covid restrictions. Getting a good bargain on traveling expenses is certainly an added bonus. Unfortunately, finding a car rental in Las Vegas at cheap costs is not as simple as getting affordable flights. With more and more people opting for car rentals in Las Vegas, Nevada, there has been a post-pandemic boom in the prices. However, there are a lot of tips and tricks that can help you in snagging the best rental car deals in Las Vegas.
When it comes to car rentals in Las Vegas, the best way to save a few bucks is to book ahead of time- actually way ahead of time! Not only does it help you with finding your ideal dream car, but it will also cause a significant cut down in the cost. Now that we have established the fact that you should book your rental car prior, you may wonder how much earlier is good enough. We'd say the sooner you book it, the better it is but the experts on this topic are of a common opinion that one should sign up at least six to eight weeks prior to the desired traveling date.
Make the Right Choice While Selecting the Car Rental Company:
Once you are sure about your traveling locations and dates, it'd be in your best interest to start searching for the best car rental company. Searching for a car rental in Las Vegas, Nevada is not difficult but searching for the one that gives you the best deal certainly requires time and research. Don't forget to do your homework. Look out for reviews and ratings on Google, that might help you in making an informed and best decision. It is also recommended to do some basic market research so you can be one step ahead and know what you are getting. You can also opt for Jasmyne rentals, considering we offer amazing car rental services locally at the best rates. Our booking system is super convenient. You can book your desired car with us in just three simple steps; all you need to do is to go to our website and book a vehicle by simply selecting the car model, your pickup location and time.
Never Book a Rental Car from The Airport:
Do you know that your pickup location can have a huge impact on your rental charges? Certain pickup locations cost you more. Among these locations, "airports" certainly lead the list. Airports usually charge a premium fee for car rental. We know how super convenient it is to get your rental car straight after the flight and right from the doorsteps of the airport and drop it off immediately before departure. But please consider that you will be paying a hefty amount for this convenience. So, if you are on a tight budget and are looking to save a couple of bucks, you might have to sacrifice on the convenience and skip booking a rental car from the airport.
Though this tip might not help you with directly saving something, it might save you from having to pay hundreds of dollars' worth of damage that somebody else inflicted. In Las Vegas, car hire agents always recommend people to closely inspect their rental vehicle the moment they get the keys- at least our agents do. It is fair if you bump your rental car into the sidewalk and pay for the damage but it is not fair if someone else does that and you end up paying for it. Before driving the car out of the rental lot, inspect it very closely, and look out for any scratches, dings, cracks, spilled drinks in the interior, or tear marks on the seats. Just remember, no mark is small enough not to record. If you find any signs of damage, record it with your cellphone camera so that you can't be held accountable for something that you didn't do.
You Might Not Need a Car Rental Insurance:
Car rental agents might try to swindle you in an attempt to get more money out of your pocket. They will try their best to upsell you their premium rental insurance plans and if that doesn't work, they might try to scare you into paying. However, you need to keep your head leveled and focus on the fact that you might not actually require a separate rental insurance plan. Though it might come in handy sometimes, it is always smart to check in with your credit card company and insurance provider. Many renowned American auto insurance service providers and credit card companies cover rental car insurance in their plans and chances are you already have that. Just one phone call can save you some money.
Spare Some Time to Fill Up the Gas Tank:
The biggest mistake that you can ever make is to rely on the car rental company for your fuel. It is convenient to simply drop off the rental car after using and let the rental company fill up the gas tank for themselves but it is going to cost you heavily. If you are getting a car with its tank full, you do the same when returning the car back. A few companies also offer fuel prepayment options at a much lesser cost but considering you will be paying for the full tank, users seldom return the car with the tank completely empty.
We know how we all dream about driving a Ferrari with wind combing through the hair and Frank Sinatra playing in the background. However, if you want to save some money on your next trip then you should definitely opt for an economy car. Though nothing beats the experience of driving a luxury car, it is certainly costly. Now, of course, we wouldn't recommend something too small that your legs are all crammed up and there is no room left for your luggage, but definitely go for something comfortable yet compact.
With these tips, you can definitely save some serious money on your next cross-country odyssey. Jasmyne Enterprises offers some of the most amazing and pocket-friendly deals on car rentals so you may check our website out today and get in touch with us for a custom quote.