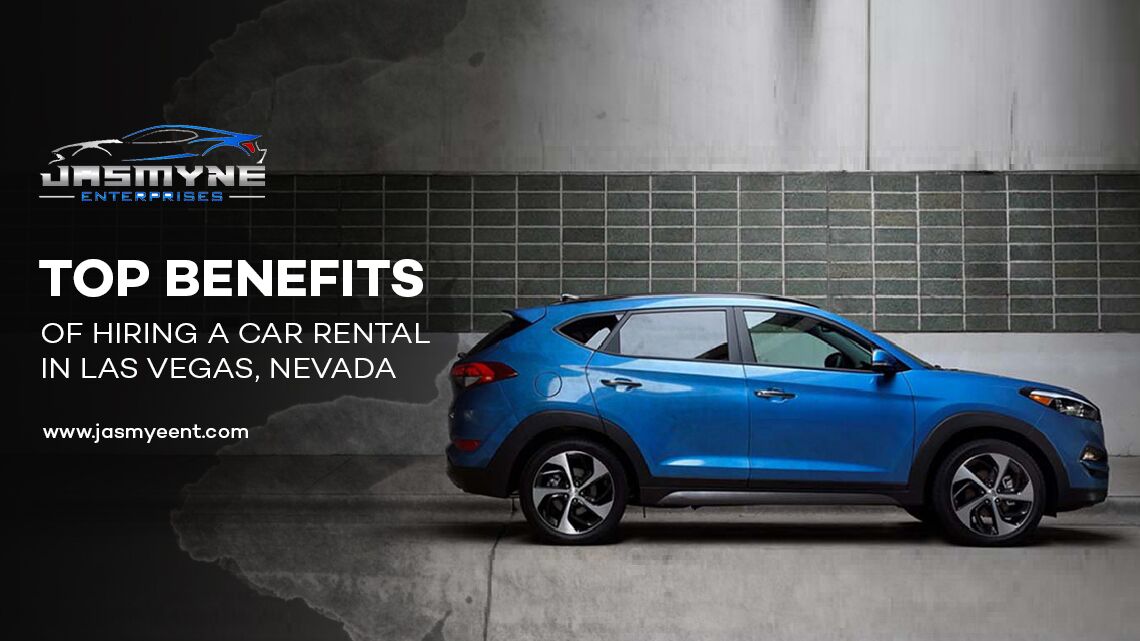 Traveling is always a pressing concern for people who are planning to go on a vacation to Vegas. If not planned right, it can ruin your vacation and leave you with some bad experiences and memories. Under these circumstances, hiring a reliable and economic car rental in Las Vegas is your best option and trust us, it can save you from a good deal of trouble. If you require any more convincing, then we have listed down all of the potential benefits of car rentals in this blog. So, fasten your seatbelts and let's drive through it together.
It Offers You the Freedom to Charter Your Own Course:
Those with wanderlust can understand the importance of this point. Freedom is important to explore and make the most of your trip especially if you are traveling to a place with historic spots and serene scenes of nature like babbling waterfalls, remote forests or mountains. There is no comparison to the adrenaline rush that you feel when going through secluded, beautiful routes. With a rental car, you don't have to rely on any tour group for traveling. Neither do you have to follow anyone's strict itinerary nor do you have to spend your trip managing the time according to someone else's schedule. You can truly feel liberated and enjoy the trip just how you want to. You can stop by anywhere you like on your way and take Instagramable pictures or maybe just enjoy and admire the beauty of the scene. Additionally, it could be comparatively easier to drive your rental car to secluded sights rather which is not possible on a bus.
It Provides You Comfort:
Not everyone is comfortable traveling in public transport like a bus or taxi. Sure, you get to socialize with more people but let's be honest; who likes someone's kid wailing all the way long? On top of that, you will need to adjust your plan according to the schedule of bus. Hiring a rental car means you can be comfortable in your personal space and enjoy it to the fullest, especially if you are an introvert. You can put up your favorite Prince song and enjoy the wind in your hair while driving. In fact, if you'd like to relax more, you can even let your friend take the wheel and nap for a while.
You can Select Your Favorite Model of Car:
We all have a dream car that we have always wanted to drive, it might be a Bentley or Ferrari. And most of the time, the price tags of such cars create a hindrance in transforming that dream into a reality. Well, with a rental car you can rent literally any model of the car and that too at a minimal fraction of its original price.
It Is an Affordable Option:
Rental cars are the most cost effective and economical means of transportation- it is as simple as that. You don't have to pay for their maintenance. Not to mention all the hassle that you'd have to go through for car maintenance. On top of that, you can also stop thinking about depreciation loss, service charges and insurance costs. Bearing that all in mind, it'd be safe to assume that car rental is the most affordable option for those who want it for their everyday use and for those who need it for some special occasion alike.
You Could Have 24/7 Support:
Rental cars come with 24/7 support most of the time. In this world of cutthroat competition, every rental wants to offer something to its customers that its competitors are not offering. And around-the-clock support is one of those perks. You don't have to worry about having a technical breakdown in the middle of the road with a rental car. If you encounter a mechanical issue or have a flat tire, you can always ring up the car rental company's customer support and ask them for help or backup.
It Can Help You Cutting Down on Gas Money:
If you own a fancy car that doesn't give good gas mileage, then you could benefit from a rental car. By renting the right car with good mileage, you can actually cut down your gas expense by up to three folds on a long road trip!
You Can Use A Rental Car For An Ultimate Test Drive:
Are you planning on finally buying the luxury car that you have been dreaming of and saving for ages? Well, not to burst your bubble but not all that glitters is gold. Not all luxury cars are easy to drive and maneuver. Therefore, if you are planning to get a car, it'd be best if you get a test drive first. Typical test drives only allow you to drive the car for just a couple of minutes around the block and that too under the supervision of an overly chatty agent who would only be blabbering about all of the features of the car. Now, we know that is never enough to truly test the potential of a car. So here is a brilliant idea for all of you; instead of taking a usual test drive, just rent out the exact same model for a day or even more and you could experience and explore all the ins and outs of the car.
It Helps You with Dictating Your Own Image:
The best part about a rental car is you can show off a new vehicle every single time and impress your friends, girl, family, colleagues and potential business partners. Not just that but you can select the car as per your need. A good SUV if you are going for a long road trip, a Ferrari if you want to leave a good impression on people around you or a Civic for your everyday use.
Your Search for "Economic Car Rentals Near Me" Ends Today!
If you are in Vegas and looking for a good rental car, then Jasmyne Enterprises has got your back. We offer the best services and quality support at minimal prices. Book a car with us today and we assure you that you won't be disappointed!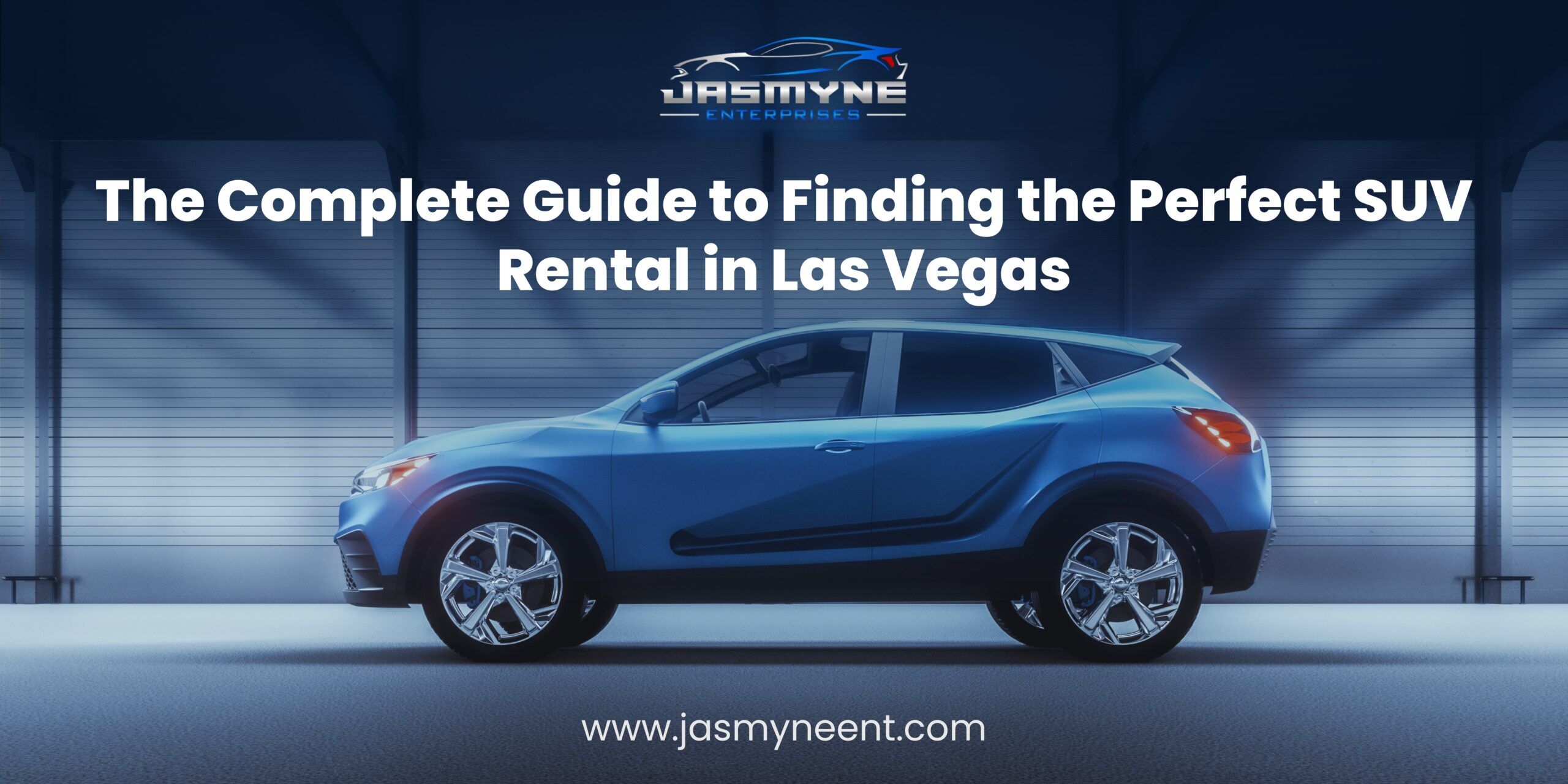 With their beastly appearance, behemoth size, ample storage space and smooth drive, SUVs are considered the best cars for long road trips and vacations. They are in demand all year long and the supply of rental SUVs is always low. Even if you manage to get your hands on one, you can't find a good bargain and there are pretty high chances that you will pay a hefty amount for it. That's why finding the right SUV car rental in Las Vegas is nothing short of a challenge. However, the good news is you don't have to blow your entire vacation budget on it if you know a couple of tricks and tips.
Here are our top-secret tips that are guaranteed to help you score the perfect economy or luxury SUV rental in Las Vegas for your next trip:
Know What You Need:
The biggest insider secret to finding a good rental SUV is to know what you require and need.
Any good rental company will offer you several different models of SUVs but it is important for you to define your traveling needs to pick the right choice out of those models. Before making the final decision, you first need to ask yourself whether you need an SUV or not and if you do, then how big it needs to be, how much distance will you be driving it for and what is your budget. Bear this in mind- the clearer your objectives and needs are, the closer you are to finding a good rental car.
Size Matters:
When it comes to SUVs, size matters, as opposed to the common belief. SUVs are perfect for medium to large families or travel groups. They come in all sizes and offer seating for 5-8 persons on average, depending upon the model. Getting the biggest SUV is not always the smartest choice. Not only will it cost you more but you might face difficulty while maneuvering and driving it through narrow streets and lanes. To make the right decision, consider how many people you will be traveling with and how much room you need for your luggage. On the basis of that, see if you need a mini, compact, mid-size or full-size SUV.
Keep an Eye on Your Budget:
In Las Vegas, SUV rental can be expensive. However, you can find a good rental car within a limited budget as well with some basic tricks. Make sure that you allot a moderate budget for your rental traveling expense and don't spend beyond that. That way you will have more to spend and enjoy on your vacation. Compare the prices online. The thing with car rentals in Las Vegas is that if you are getting a rental car at a price from one spot, you can definitely get it from elsewhere at a much cheaper rate; so avoid renting the SUV from the first rental company that you found online.
Don't Forget to Do Your Homework:
Once you have decided upon what you need, the next step would be to do some market research online. Check which models of SUVs match your needs and what are their pros and cons. Then check out the market value and rental rate of your desired model. Lastly, search for the car rentals around you that are offering the model of SUV that you want.
Investigate Your Rental Company:
Once you have shortlisted the best car rental companies around you, wear your Sherlock hat. Do some thorough research on the company that you are considering renting an SUV with. It is good to read all of the information on the company's website, but don't forget to look for the customers' reviews and ratings online. Learn from other people's experiences.
When you are skimming through any rental company's website, try finding answers to the following questions:
What are their terms and conditions?
Do they charge extra for cancellations?
Are there any penalties or extra charges?
Do they offer pick-up and drop-off from your location or you will have to commute to their garage for pick-up and drop-off?
What insurance plans do they offer and is it mandatory to sign up for them while renting a car?
Do they impose any traveling rules and restrictions?
What value-added services are they offering?
Book Prior:
It would work in your favor if you book the rental SUV way ahead of your traveling dates- at least two to three months prior. It would give you plenty of time to do market research and find a good company. Not just that, the majority of car rentals offer early bird discounts to customers who book an early reservation. You can save a couple of extra bucks by availing of that.
Always Review the Contract:
Before sealing the deal, go through all of the forms and contracts that you need to sign. Read the details thoroughly, particularly the parts that are usually written in the fine print. This can save you from many hassles and additional surprise charges later down the road when you are returning the rental car back.
Check on The Insurance:
Almost all car rentals at least pitch their insurance plans once to all of their customers. Car insurance plans hold significant value, particularly if you are renting an expensive car such as an SUV. You may never know what can happen on the road and the best way is to be prepared to face any extreme condition. One thing that we'd recommend is to first check in with your credit card company or auto insurance provider before signing up for rental car insurance with the rental company. The majority of American card and insurance companies offer rental car insurance with their cards or plans.
The Take-Home Message:
In the world of car rentals, "Car rental SUV near me" or "economy and luxury SUV car rental near me" searches dominate the search result because SUVs are one of the top trending cars. Finding a good SUV car rental in Las Vegas can be daunting but with our tips, you can take on this challenge easily. Just understand your needs and don't forget to do research.
If you are looking for personal car rental in Las Vegas, Jasmyne Enterprises is also a good option. We offer rental in three simple and convenient steps.